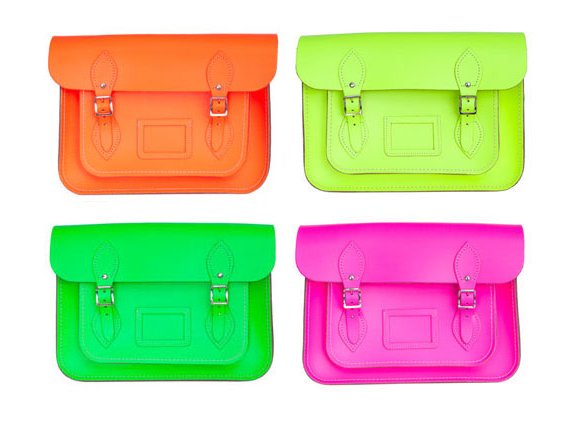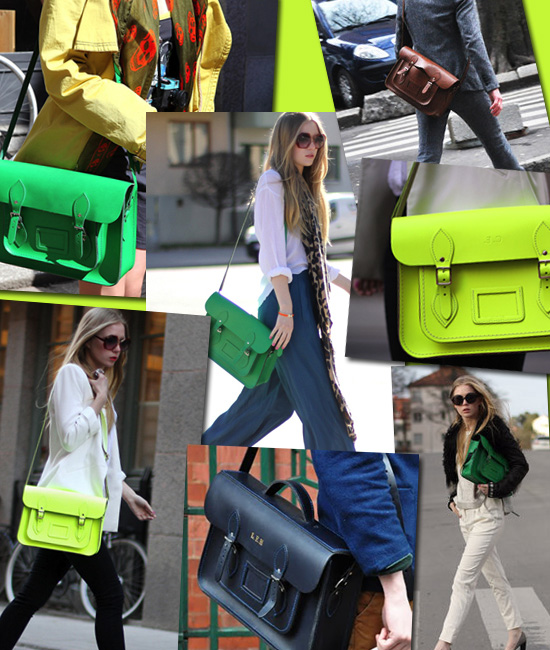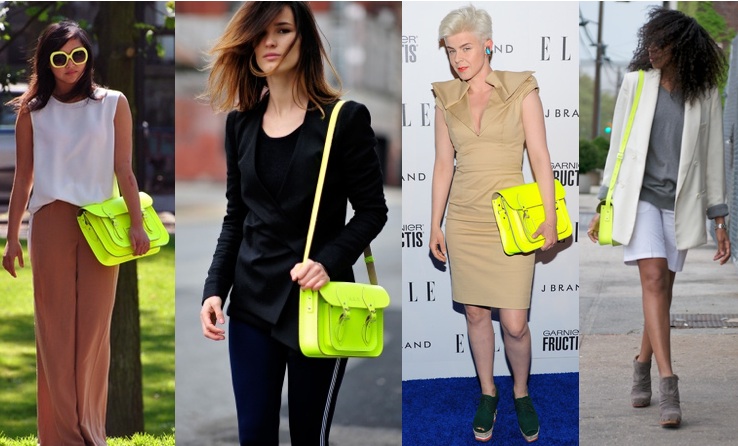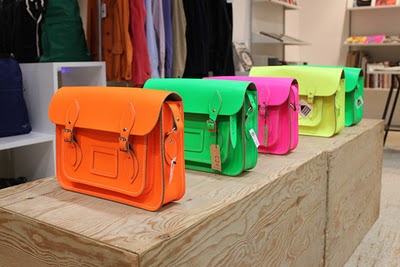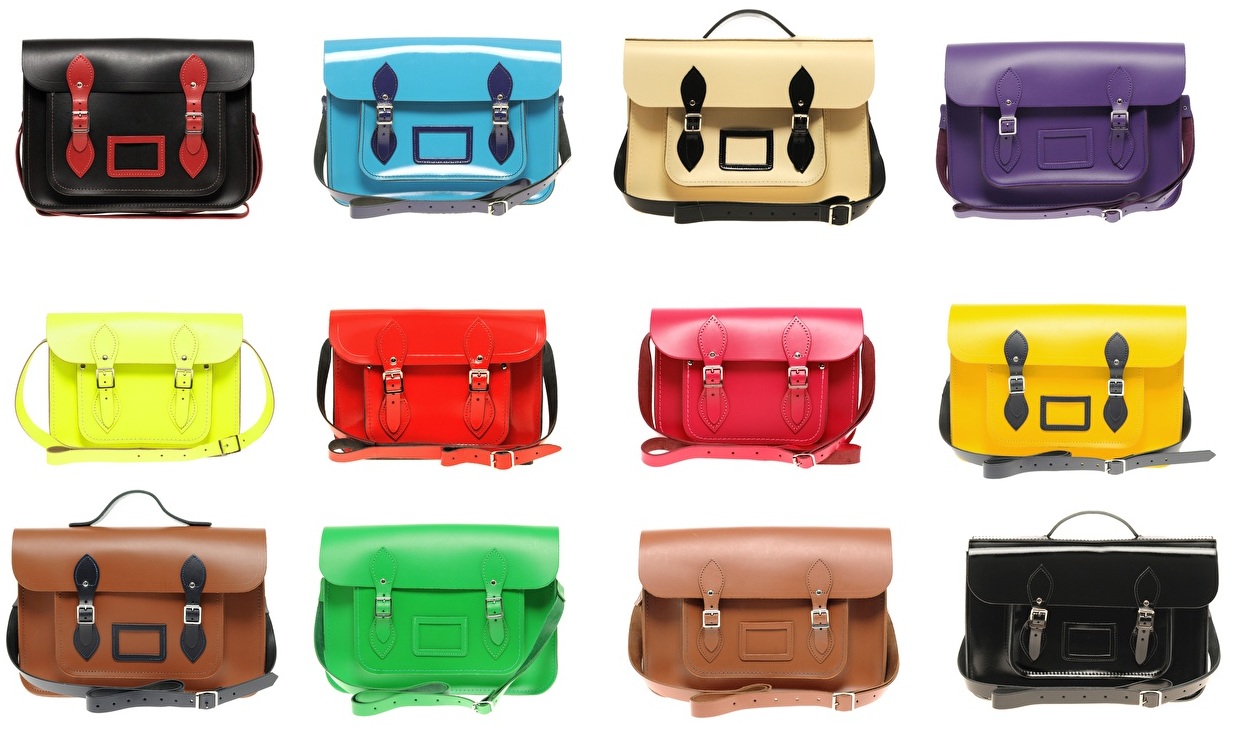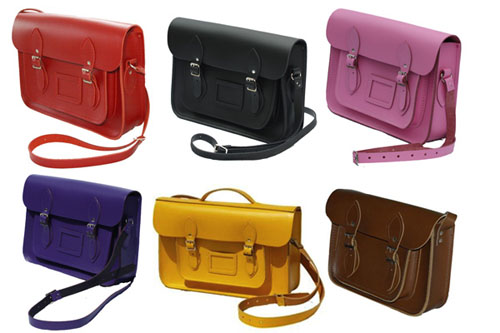 I am preety sure you have seen this bags in several blogs, but I couldn't help but dedicating a post to them, because I am IN LOVE!
They are created by the firm Cambridge Satchel Bags, founded in 2006, but the company gained a more leading position in the past months thanks to their new bags in 'fluro' colors.
The blogger Carolina Engman, from Fashion Squad had a giveaway about a month ago, and it was then that I went totally mad for them.
I made some research, and they cost between 98 and 108 sterling pounds, according to its size: it could be a 'clutch' size or you could even get a laptop in it.
The 'fluro' colors are pink, yellow, green and orange… but I had the opportunity to choose I would seriously not know which color to pick.
These bags are part of this new trend called Color Block, which we have already been spotting in Europe and the US (which I will write in one post one day).
And if you feel shoking colors are way to much for you, you can always pick more classic ones, like the ones in the last images.
Let's add one to my wishlist! (or maybe one of each color!)
Xx!