This blog spot has been sponsored by Macy's & Coach. #TimeforCoach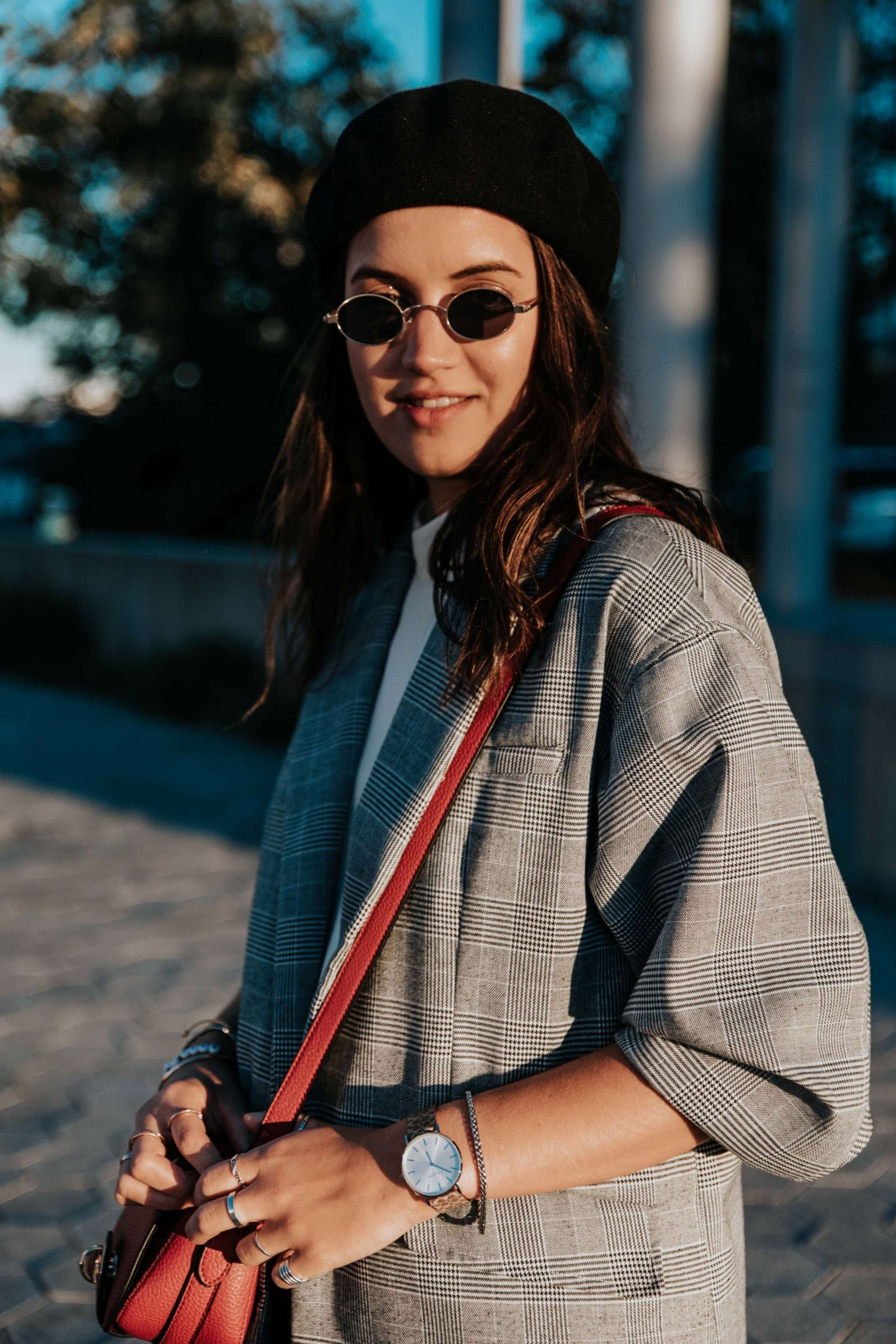 There is one thing you must know about me: I can't live without a watch. I've been wearing watches since … forever. I think the first one I remember was one with a picture of Garfield, when I was like 6 or 7 years old.
Since then… well, I've had plenty of watches, and I really love changing them up and styling them according to the season and the clothes I'm wearing. And this is how I found this Coach one, which is perfect for fall for its colors, and has the C from Coach's logo all over it, so so cute.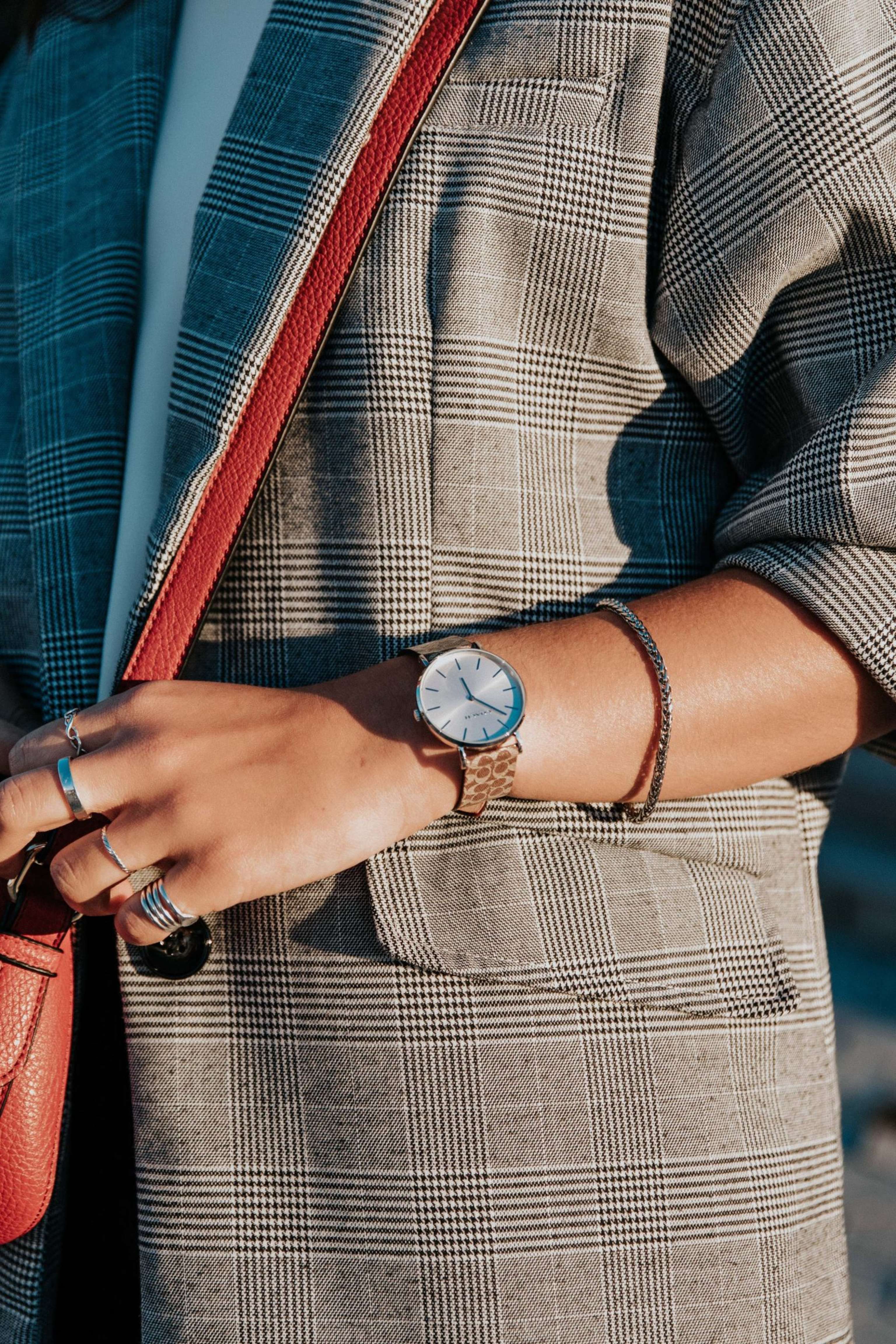 I love the fact that it's classic and timeless, but that it can also be paired up with a more modern look, and worn across all seasons. It's definitely a piece that I will hold on to for years to come. You can get it on Macy's site here: http://click.linksynergy.com/fs-bin/click?id=uSA*YXDhRmE&offerid=486109.100312748&type=3&subid=0
This time I paired it with a plaid blazer and classic black trousers and shoes, and a beret because, of course, I wanted to feel a bit Parisian chic. And the red bag adds a pop of color to this very neutral outfit.
So… what do you think? Let me know in the comments below! Have an awesome day!
Xx
---
Este blog ha sido patrocinado por Macy's & Coach. #TimeforCoach
Hay algo que tienen que saber acerca de mi: no puedo vivir sin reloj. Uso relojes desde … siempre. Creo que el primero que recuerdo fue uno de Garfield, cuando tenía 6 o 7 años.
Desde entonces … bueno, he tenido muchos relojes, y realmente me encanta cambiarlos según la temporada y la ropa que estoy usando. Y así es como encontré este de Coach, que es perfecto para el otoño por sus colores, y tiene la C del logo de Coach por todas partes, muy lindo.
Me encanta el hecho de que es clásico y atemporal, pero que también puede combinarse con un aspecto más moderno y usarse en todas las estaciones.
Esta vez lo combiné con un blazer a cuadros y un pantalón y zapatos negros clásicos, y una boina porque, por supuesto, quería sentirme un poco parisina y chic. Y la cartera roja que le da un toque de color a este atuendo muy neutral.
¿Entonces, qué piensan? ¡Déjenme saber abajo en los comentarios! ¡Que tengan un día increíble!
Besos!!
Blazer, Zaful – Pantalón, Zaful – Boina, Zaful – Zapatos, Light in the box – Lentes, Amazon – Cartera, Prüne – Reloj, Coach