This blog post has been sponsored by Macy's and BCBGeneration.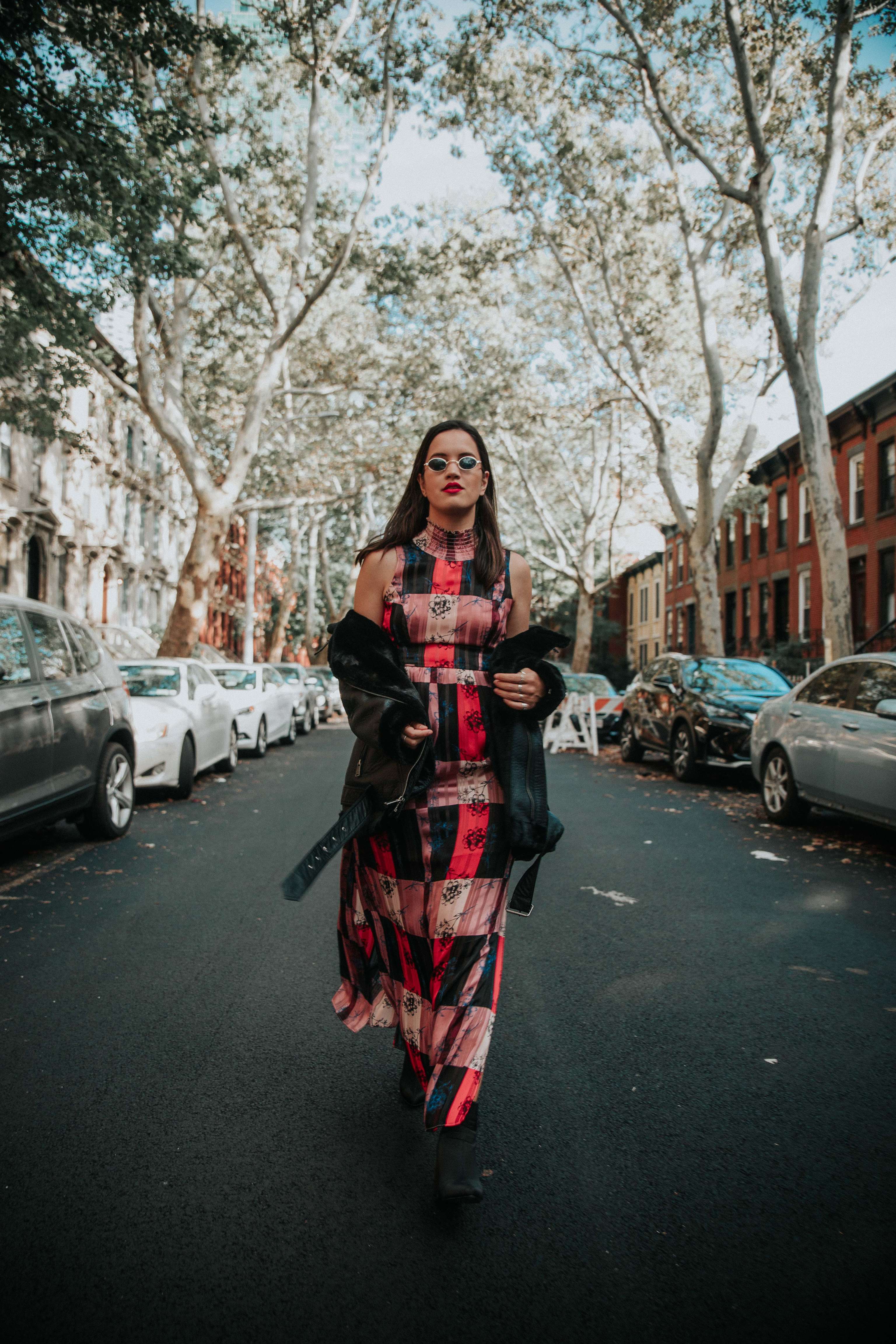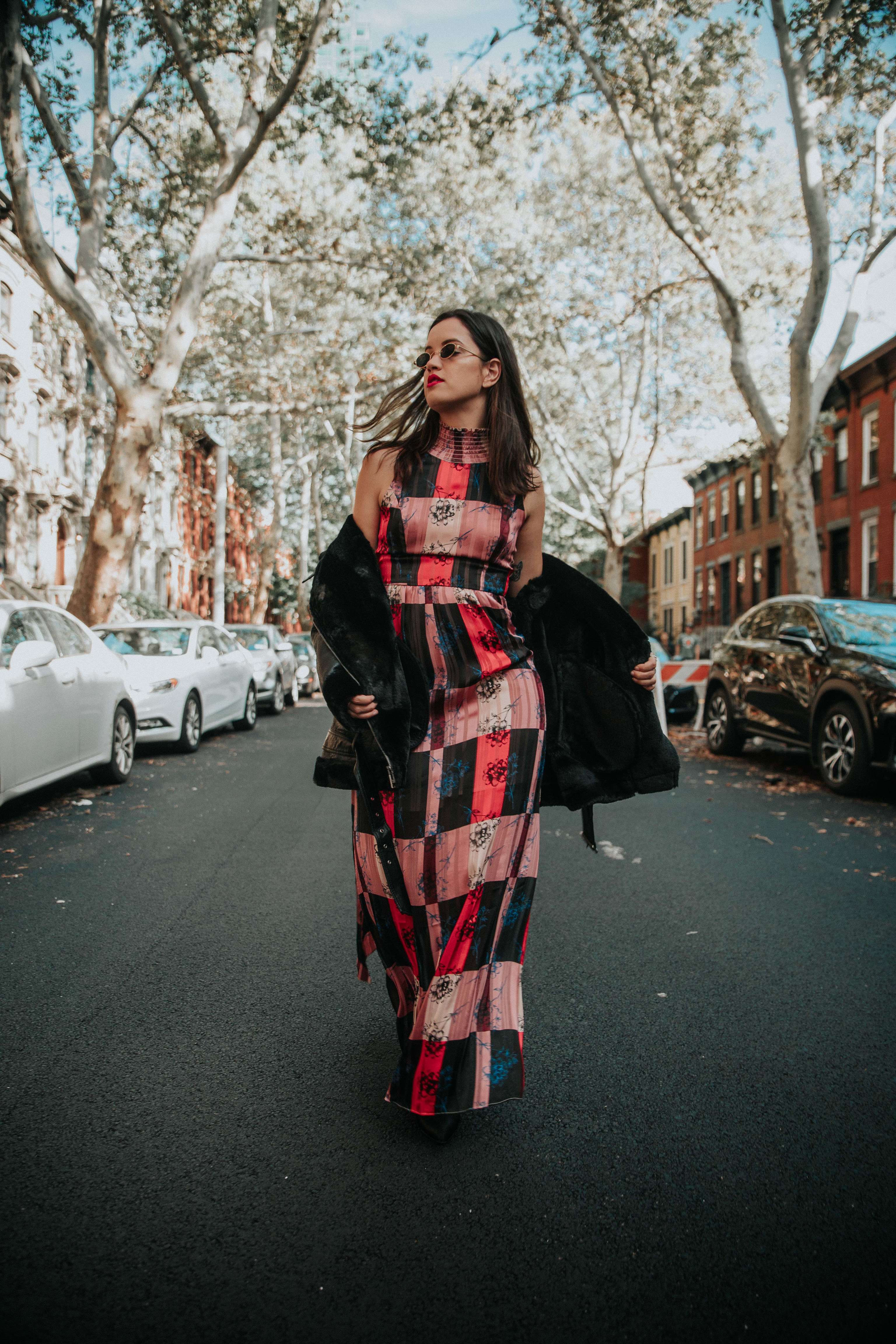 YES, fall is finally upon us and I am sooo happy 🍁🧡. I'm sure you already know by now but cold months are my favorites and every-time fall and then winter come back to NYC I fall in love with the golden leaves and start hoping for snow.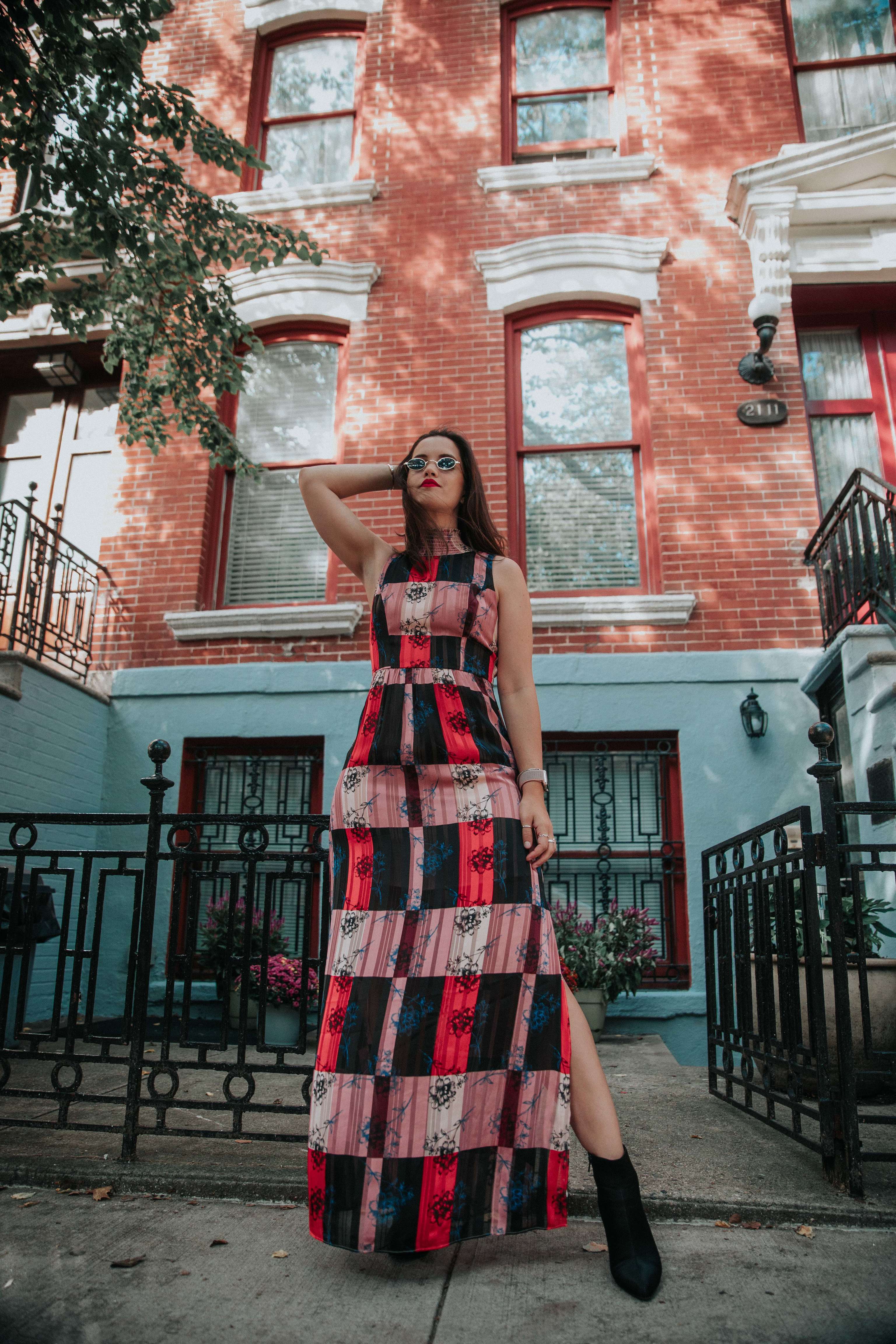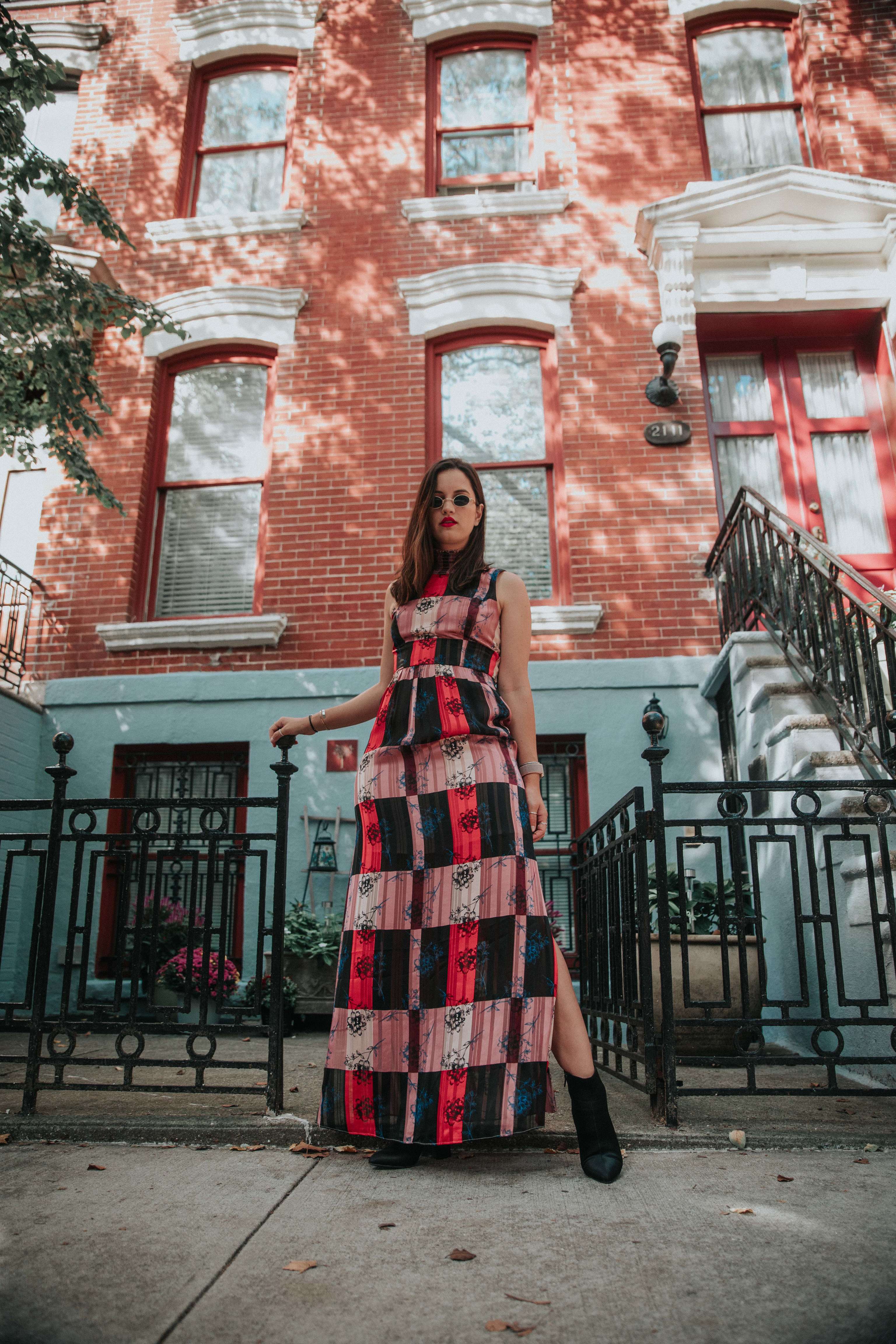 This season, I've fallen in love with paring romantic with more rocker pieces, such as this dress and this jacket from #bcbgeneration. I love how they contrast but work together and end up looking amazing.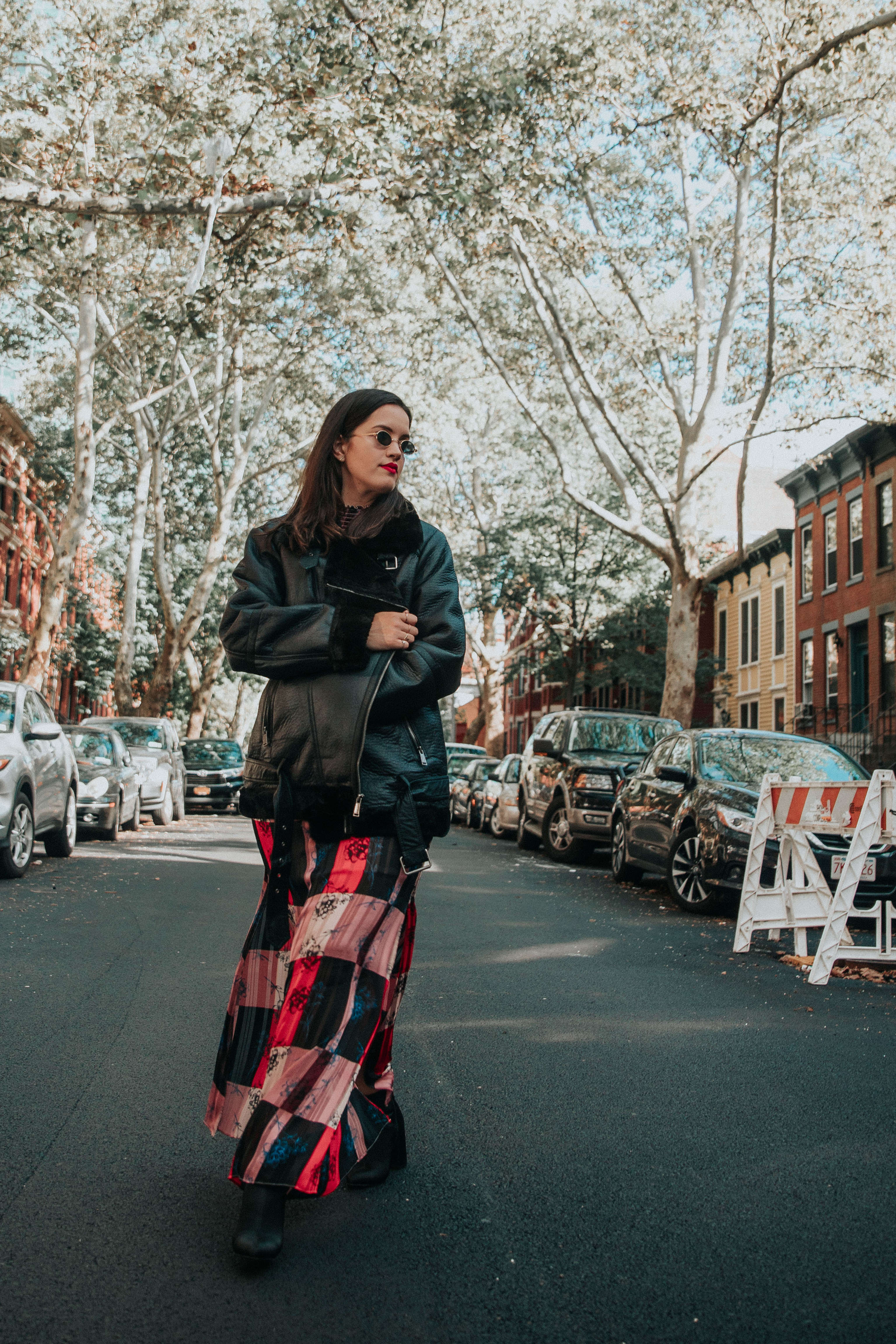 Apart from that, this combination is perfect for going out, because you are able to wear a nice dress for a party or event and then something on top to brace the cold… but you can also take it off as soon as you are indoors.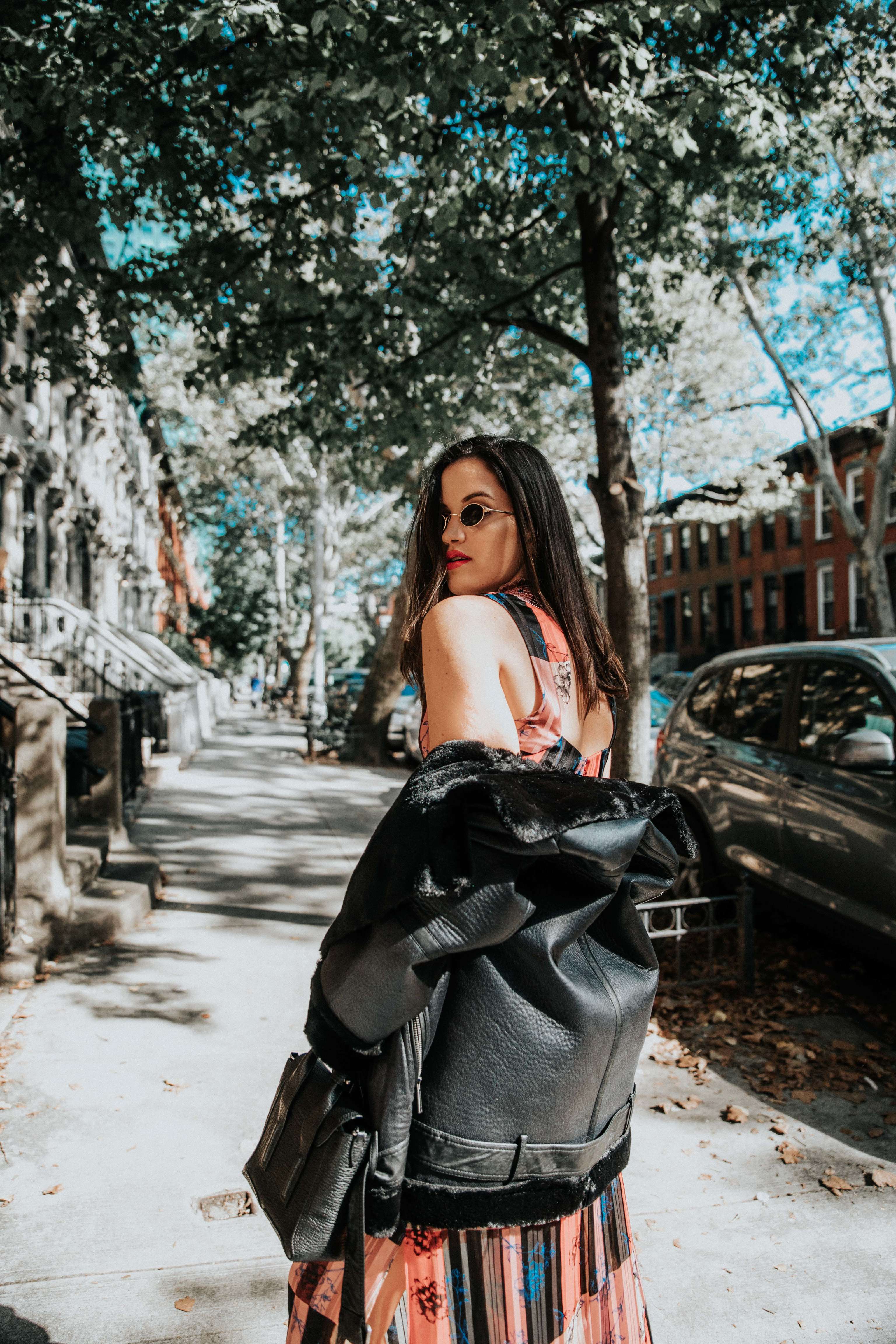 Who's else is looking forward to even colder months? Are you more of a winter or summer person?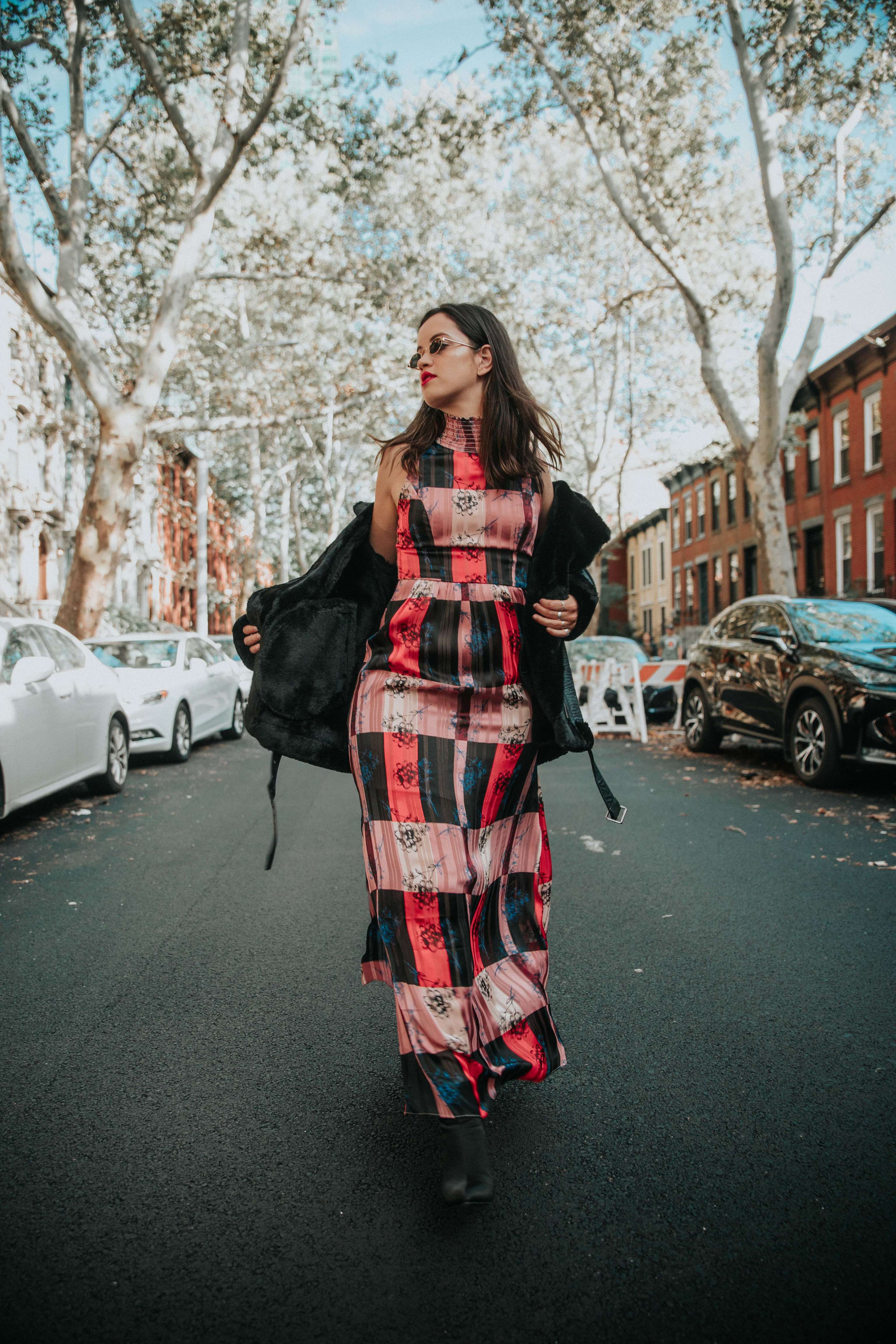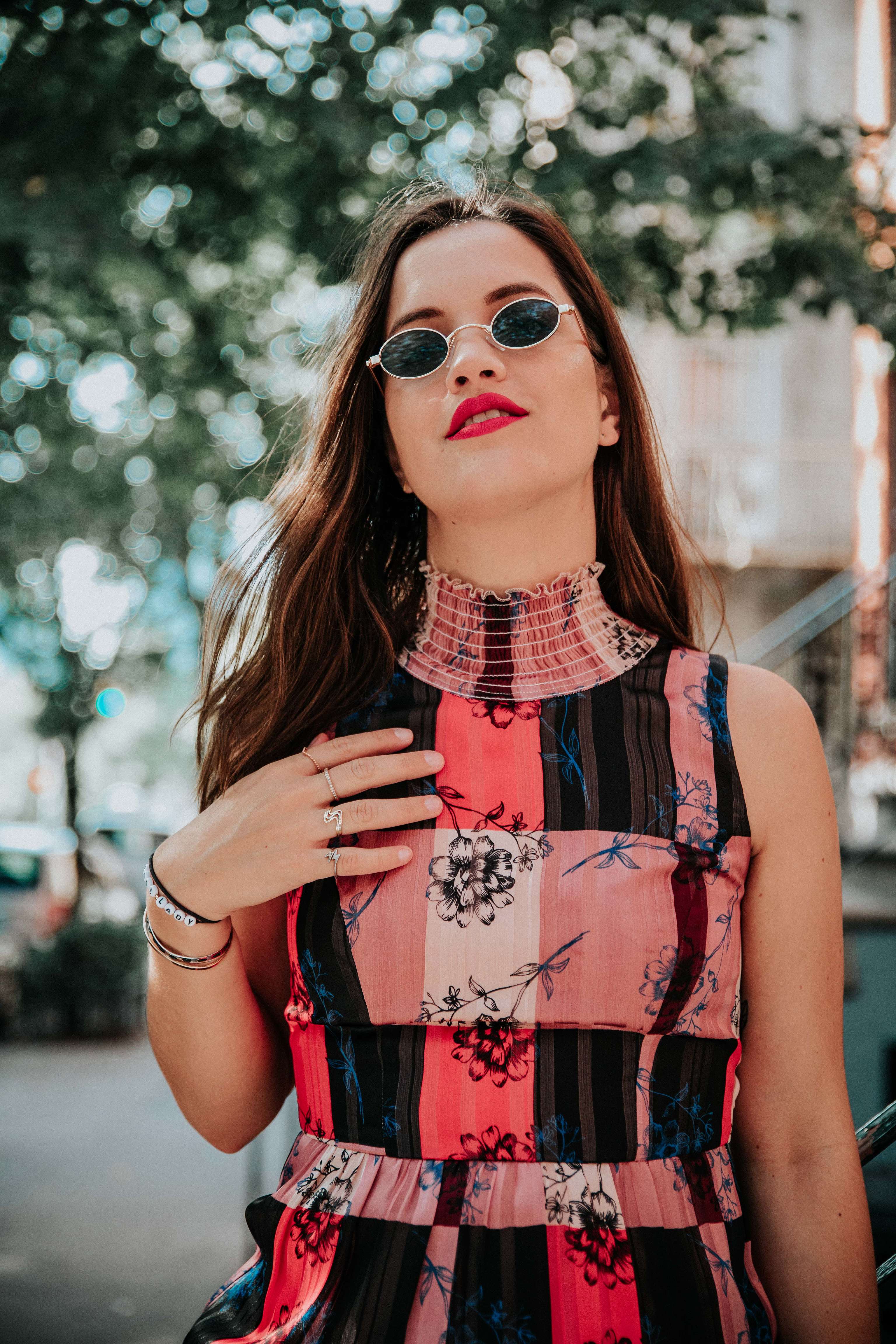 And tell me below if you liked this look!
Xx, Flor.
Jacket, BCBGeneration – Dress, BCBGeneration

---
Este post está patrocinado por Macy's y BCBGeneration.
SÍ, finalmente llegó el otoño a Nueva York y estoy muy feliz 🍁🧡.
Seguro ya lo saben, pero los meses fríos son mis favoritos y cada vez que el otoño y después el invierno vuelven a Nueva York, me enamoro de las hojas doradas y empiezo a esperar la nieve.
Esta temporada, me enamoré de la idea de combinar piezas más románticas, como este vestido, con piezas más rockeras, como la campera. Me encanta cómo contrastan, pero funcionan juntos y terminan viéndose increíbles.
Además de eso, esta combinación es perfecta para salir, porque podes usar un vestido lindo abajo para una fiesta o evento y la campera para el frío cuando salis de tu casa y antes de llegar a donde vas… pero que apenas cruzas la puerta de una casa, te la podes sacar.
¿Quién más espera meses aún más fríos? ¿Les gusta más el invierno o el verano?
Y diganme si les gustó el look.
Besos, Flor.