Sponsored by Zappos and AG Jeans.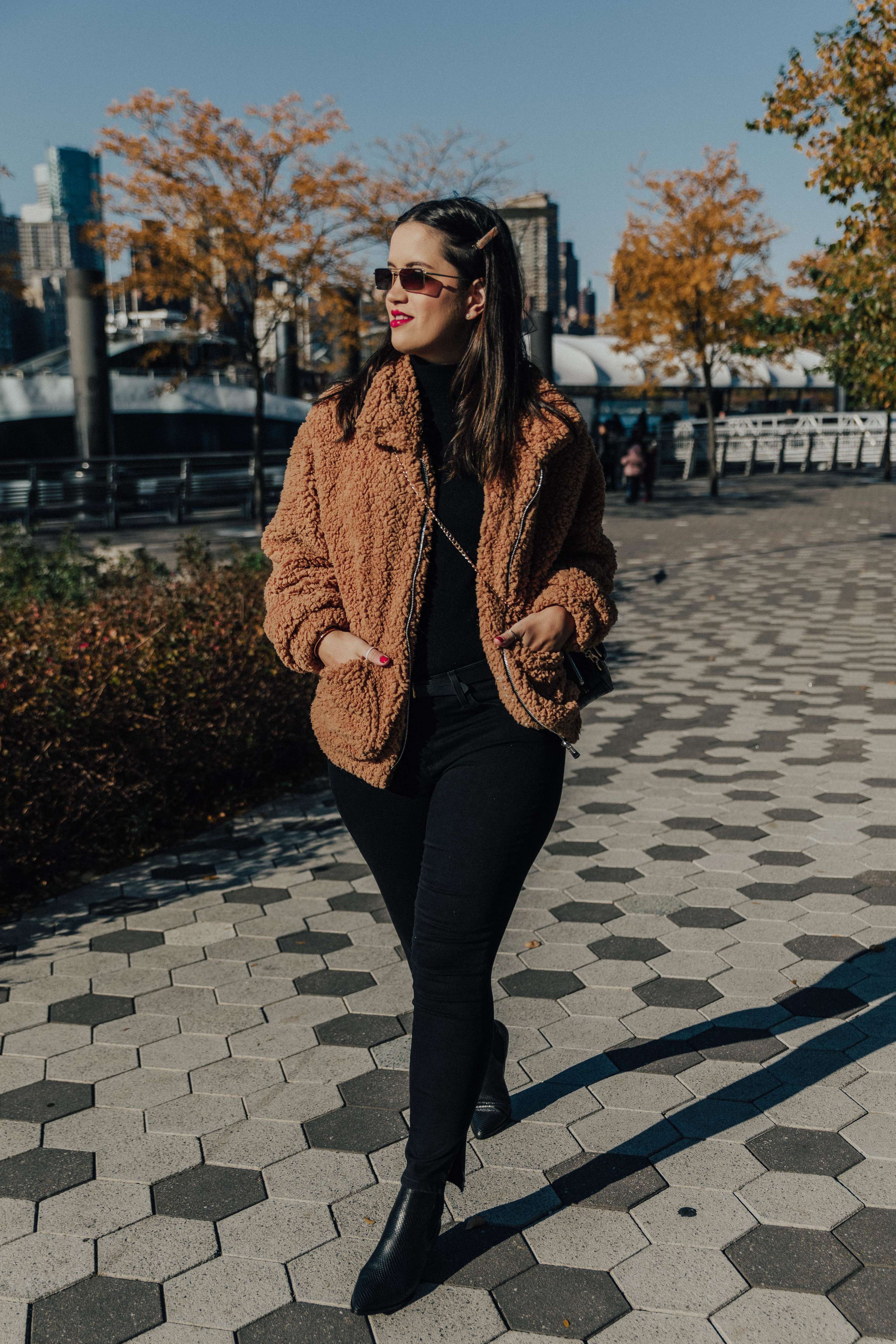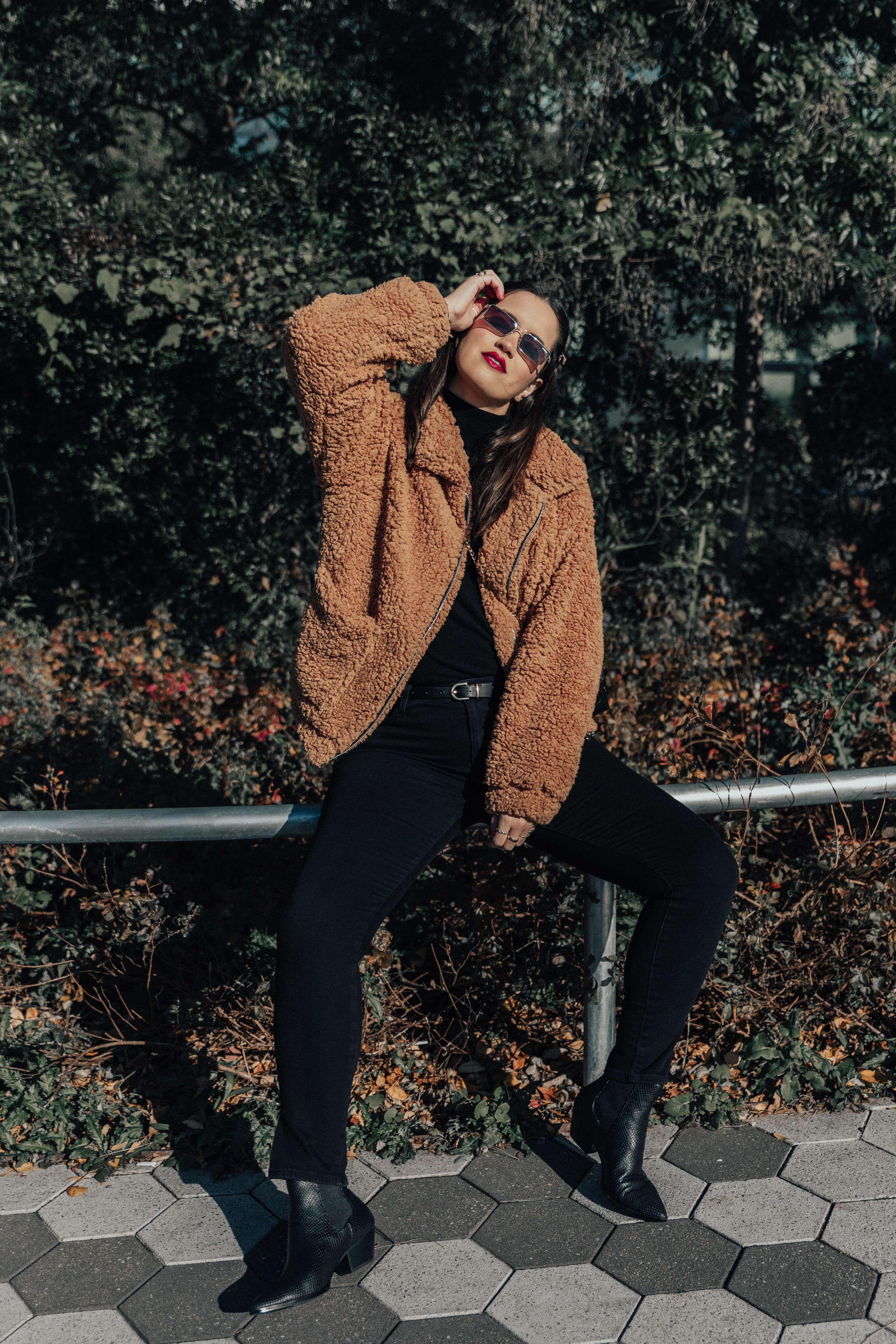 Winter is upon us! Oh no, wait… it's just fall but it's sooooo cold out you wouldn't guess we are still in fall and they say it is going to snow tomorrow.
NOVEMBER. SNOW. LIKE WHAT 😳
Anyways, I wanted to show you a look I styled this past weekend, to walk around the neighborhood.
I have been going crazy for all black outfits lately and my new jeans from AG Jeans are just perfect.
They have a great color and an amazing fit, as you can see from the pictures. For some reason, I feel that they are to be a staple for me for many seasons to come, as they are both classic and at the same time go with literally everything.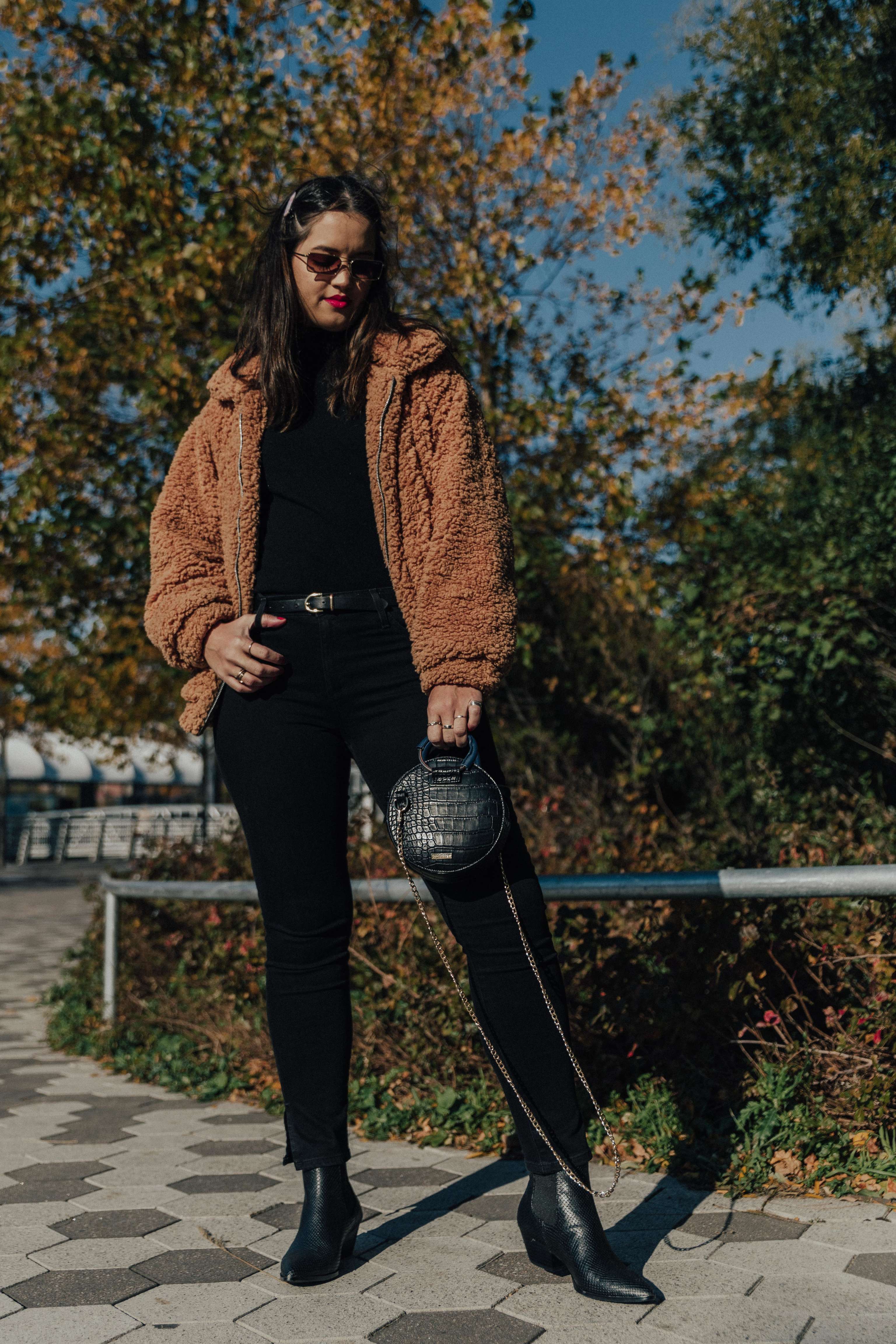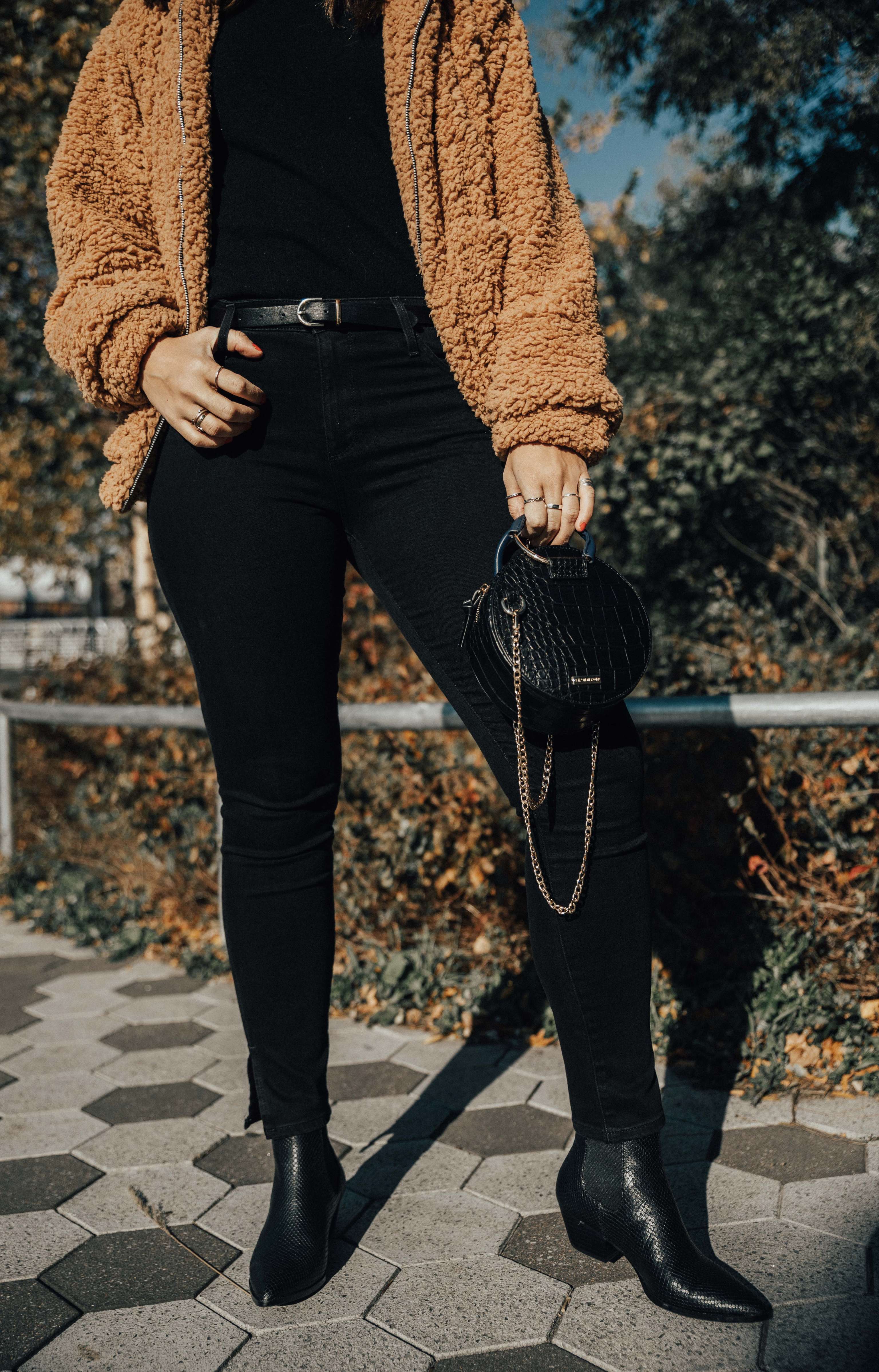 I got them from Zappos and can we please TALK ABOUT ZAPPOS?
Their service is just next level amazing. No kidding.
I ordered these jeans on a Thursday night and they arrived on Friday evening. Less than 24 hours and they were at my door, which is unbelievable (and amazing).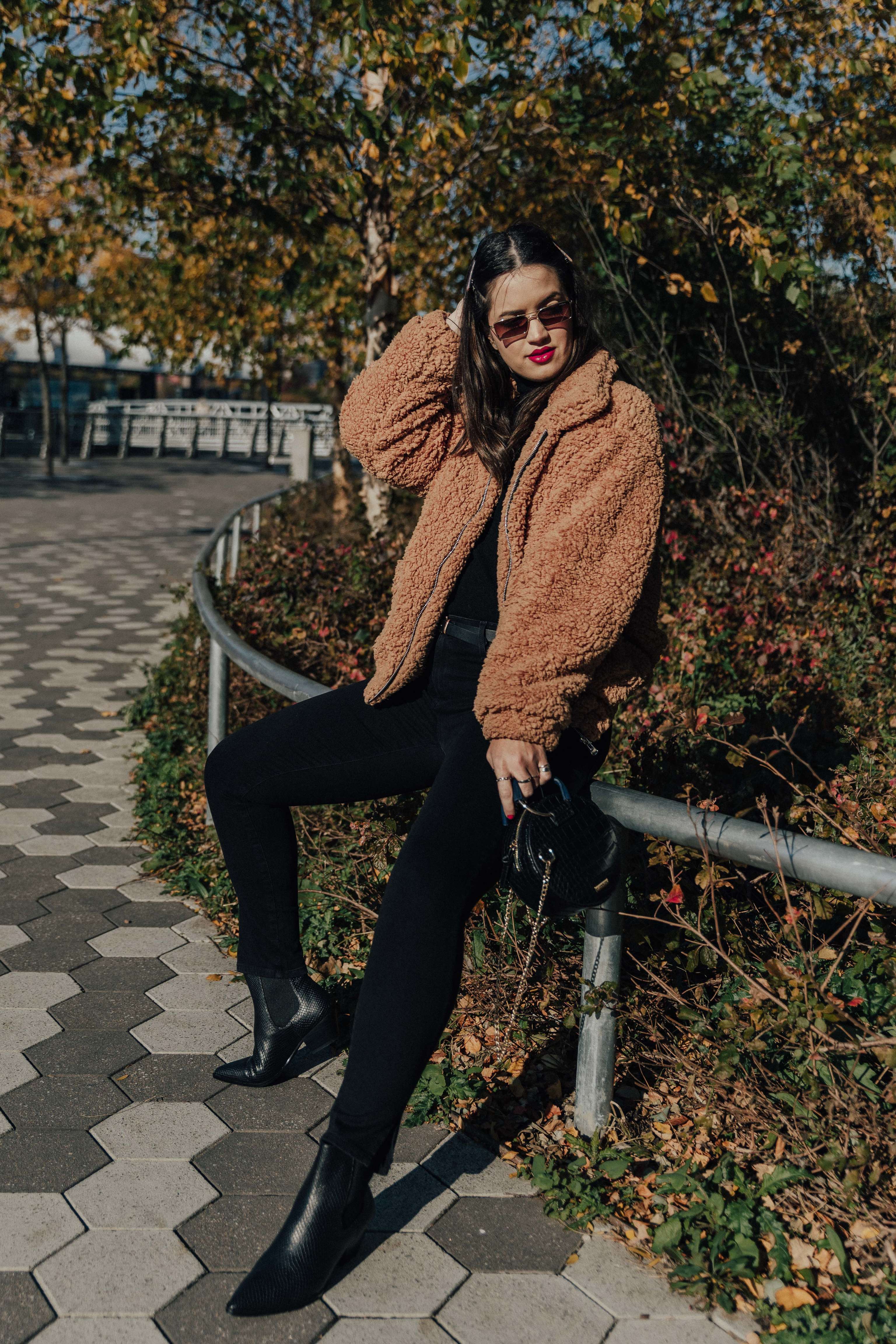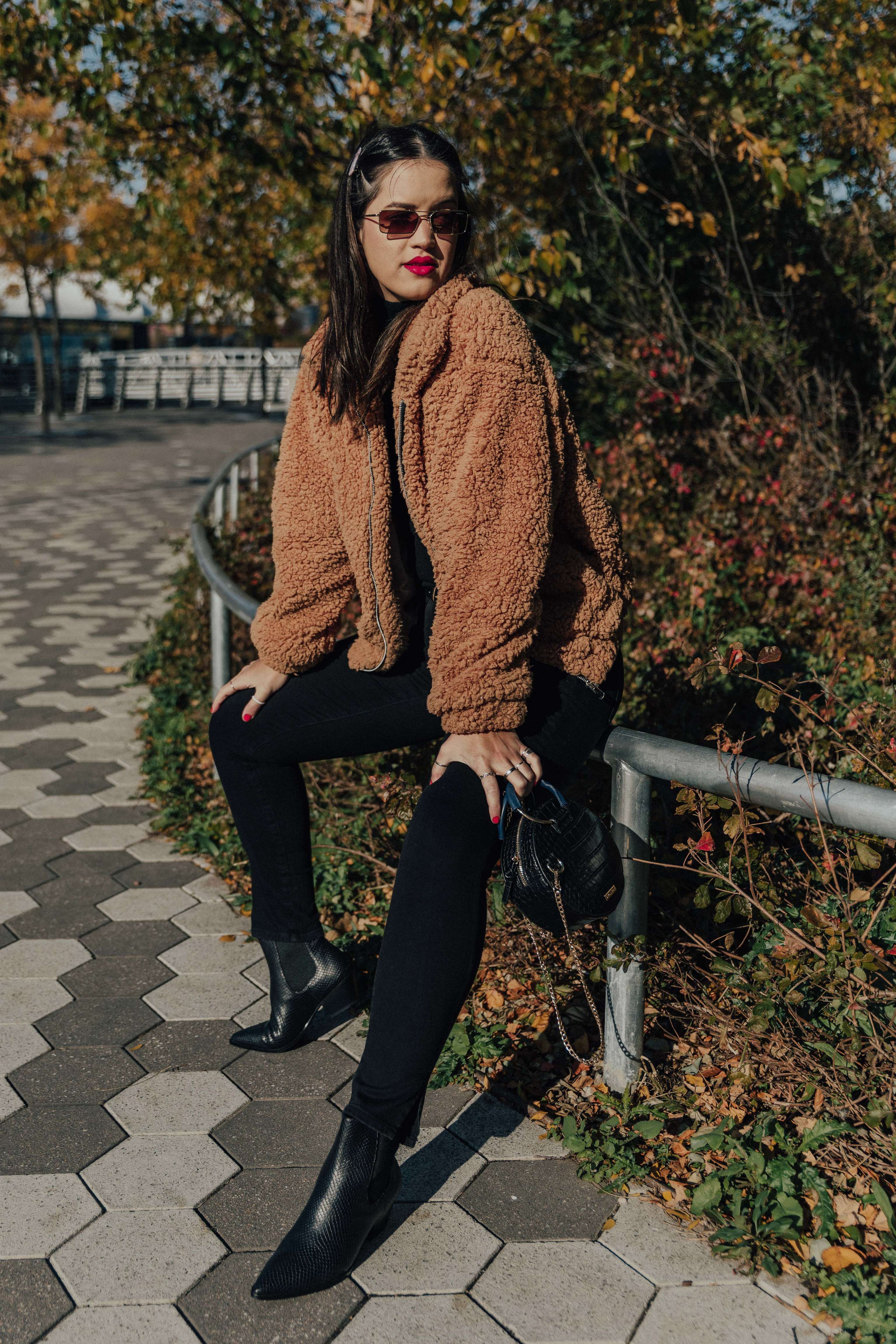 And how about AG Jeans?
Truth be told, it was my first time getting anything from these brand, and these are the first AG Jeans I've owned but WOW, their fit is just so great (stretchy and comfy) and at the same time they sort of keep everything is place (perfect).
I love the fabric, the pocket detail and there are many many other styles and colors… hard to be pick just one if I have to be honest.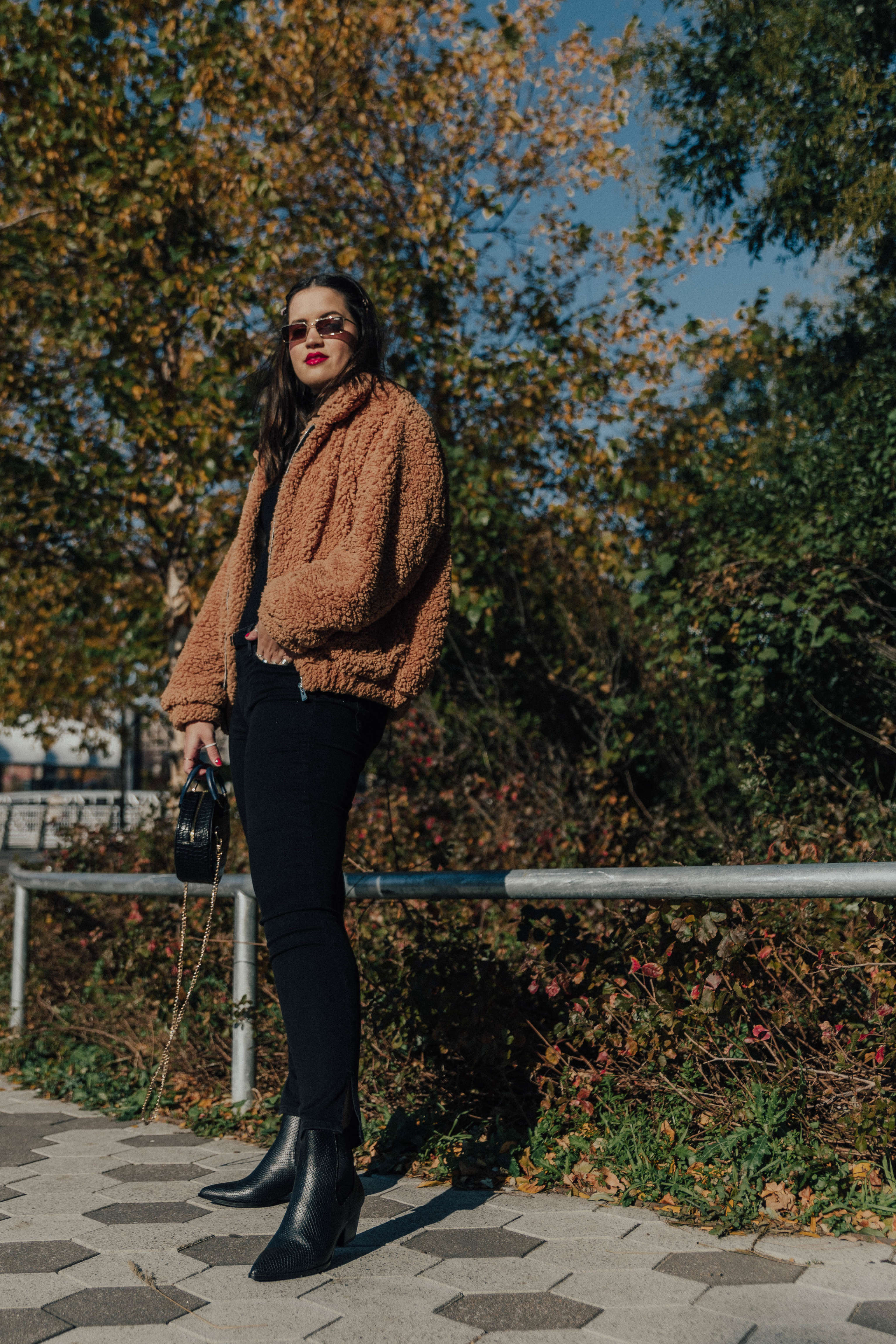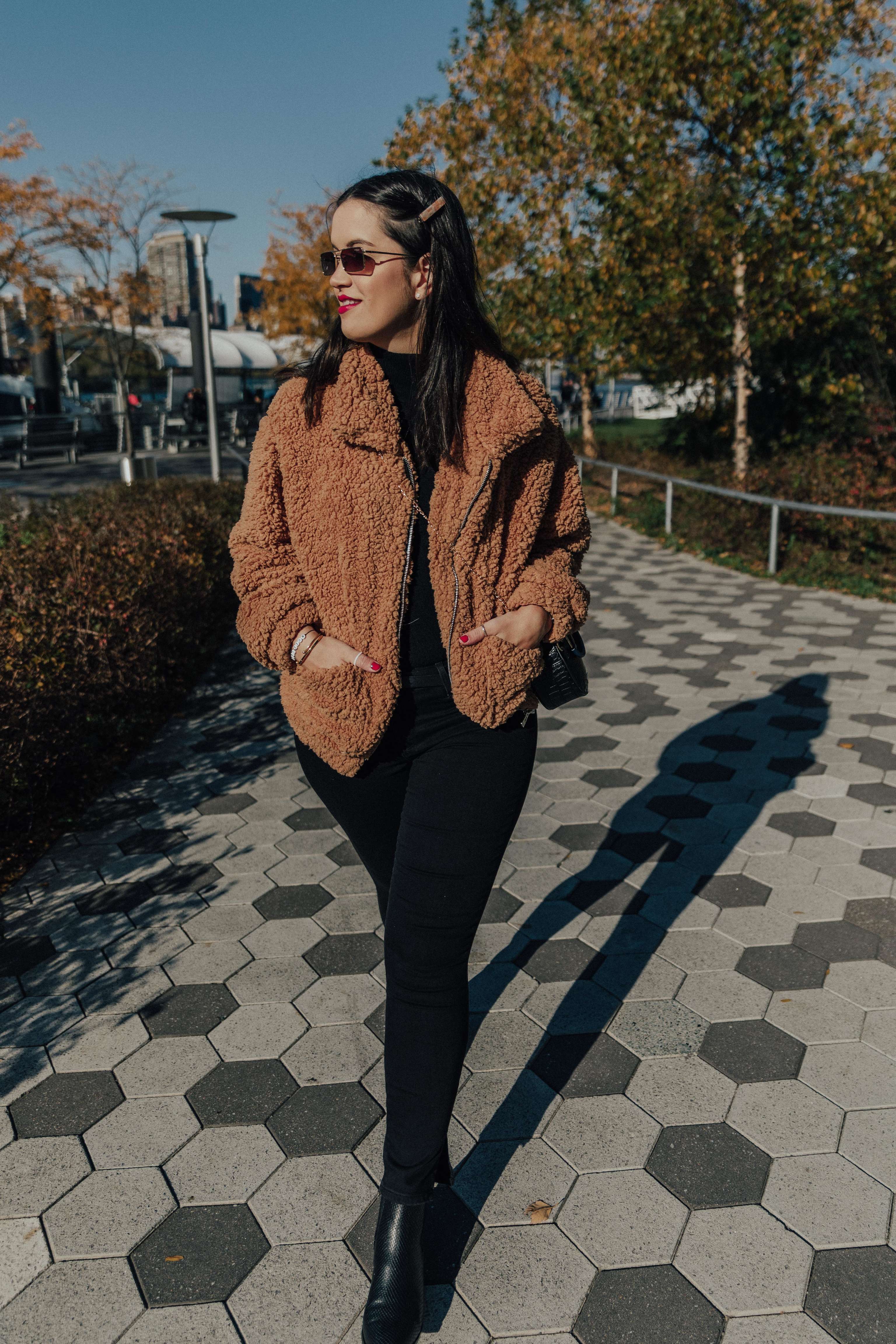 Really hope you like this look… let me know in the comments below!!
xx, Flor.
---
Posteo patrocinado por Zappos y AG Jeans.
¡Llegó el invierno! Ah no… cierto que estamos en otoño jajaja pero el frío hace que uno se olvide y pueden creer que está pronosticada nieve para mañana.
NIEVE. Y estamos en noviembre. 😳
De todos modos, quería mostrarles lo que use este fin de semana, y que fue este look con mis nuevos jeans de AG Jeans, que conseguí a través de la web de Zappos, un sitio increíble, con envío SUPER rápido.
Pedí estos jeans el jueves a la noche y llegaron el viernes a la tarde… Menos de 24 horas, lo que es increíble (y sorprendente).
¿Y qué tal los Jeans?
La verdad es que era la primera vez que pedía algo de esta marca pero WOW el calce es buenísimo.
Me encanta la tela, el detalle del bolsillo y hay muchos otros estilos y colores … difícil de elegir solo si tengo que ser honesta.
Realmente espero que les guste este look … cuentenme en los comentarios!

Besos,
Flor.
Polera, Superdry – Jeans, AG Jeans – Botas, Sam Edelman – Campera, Light in the Box – Lentes, Vogue Eyewear x Gigi Hadid